What is a Tennis Bracelet & Why is it Called That?
What is a Tennis Bracelet?
A tennis bracelet is a classic and elegant piece of jewellery. It has a signature look, which is a continuous line of individually set gemstones - typically diamonds.

Tennis bracelets are known for their timeless appeal and versatility. They typically feature a single row of uniformly sized diamonds, usually round or square-cut, although other shapes can be used as well. The diamonds are set in a way that allows them to lie flat against the wrist, creating a seamless and elegant look.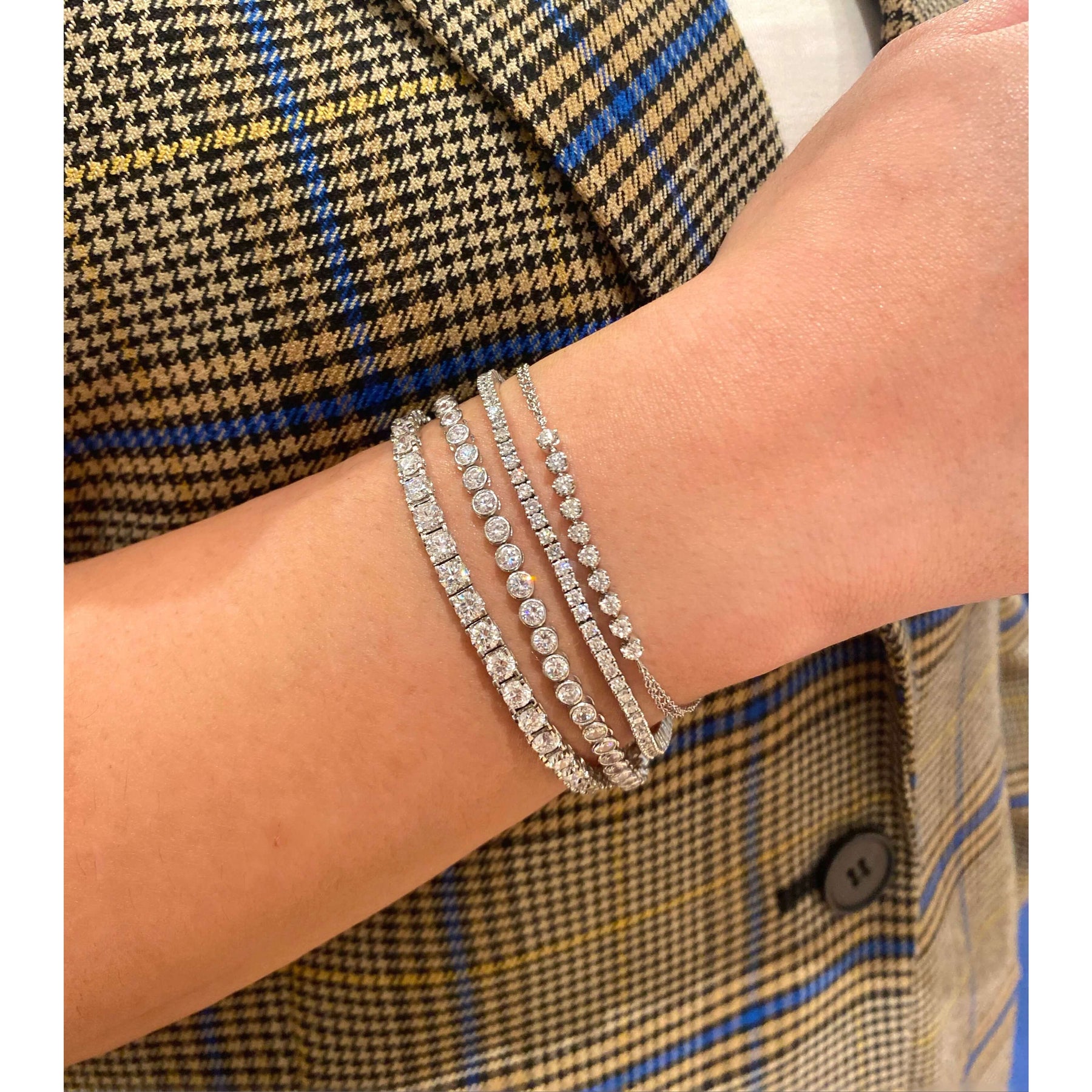 Why is it called a tennis bracelet?
Many people wonder why it's called a tennis bracelet due to its peculiar name - and the answer is quite a random story! The bracelet gets its name from an incident involving tennis player Chris Evert during a match in 1987. Her diamond bracelet, which had a clasp that broke, fell off her wrist and she requested to pause the match until it was found. Since then, this style of bracelet has been commonly referred to as a tennis bracelet.
How are Tennis bracelets made?
Tennis bracelets are typically crafted with a delicate and flexible chain that allows the bracelet to move fluidly on the wrist. They are often designed with a secure clasp or a safety mechanism to ensure that the bracelet stays securely in place.
Tennis bracelets are a timeless and versatile accessory, suitable for both casual and formal occasions. They make a stunning statement piece on their own or can be layered with other bracelets for a stylish and sophisticated look. You can also pair the tennis bracelet with a matching tennis necklace or tennis earrings for an even more stylish look.
Our Lab Diamond Tennis Bracelets:
We have a stunning collection of ethical lab-grown diamond tennis bracelets - from a classic tennis bracelet to a unique black and white tennis bracelet.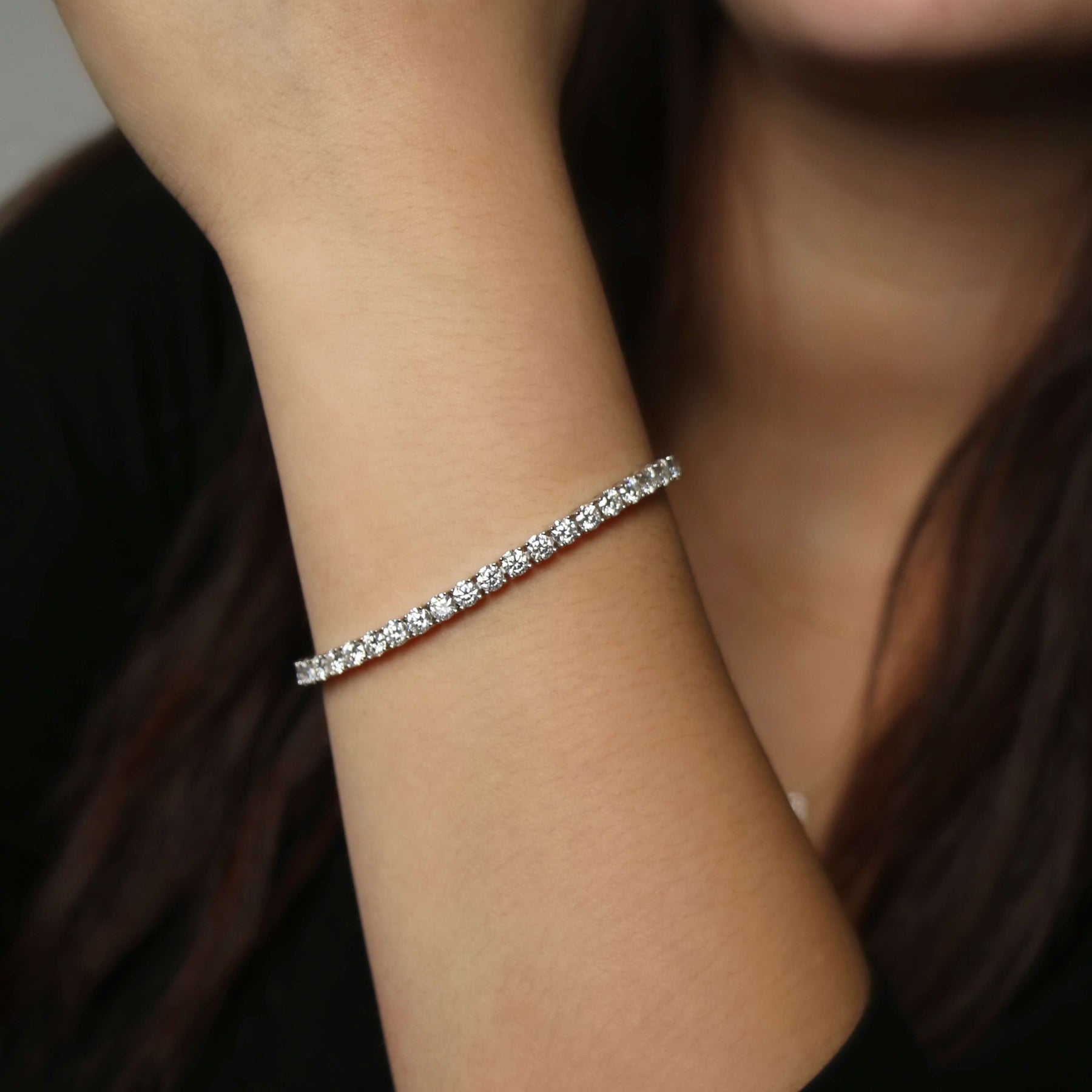 Our Classic Lab Diamond Tennis Bracelet. 
A signature look - our classic lab diamond tennis bracelet comes in various sizes to suit your preference.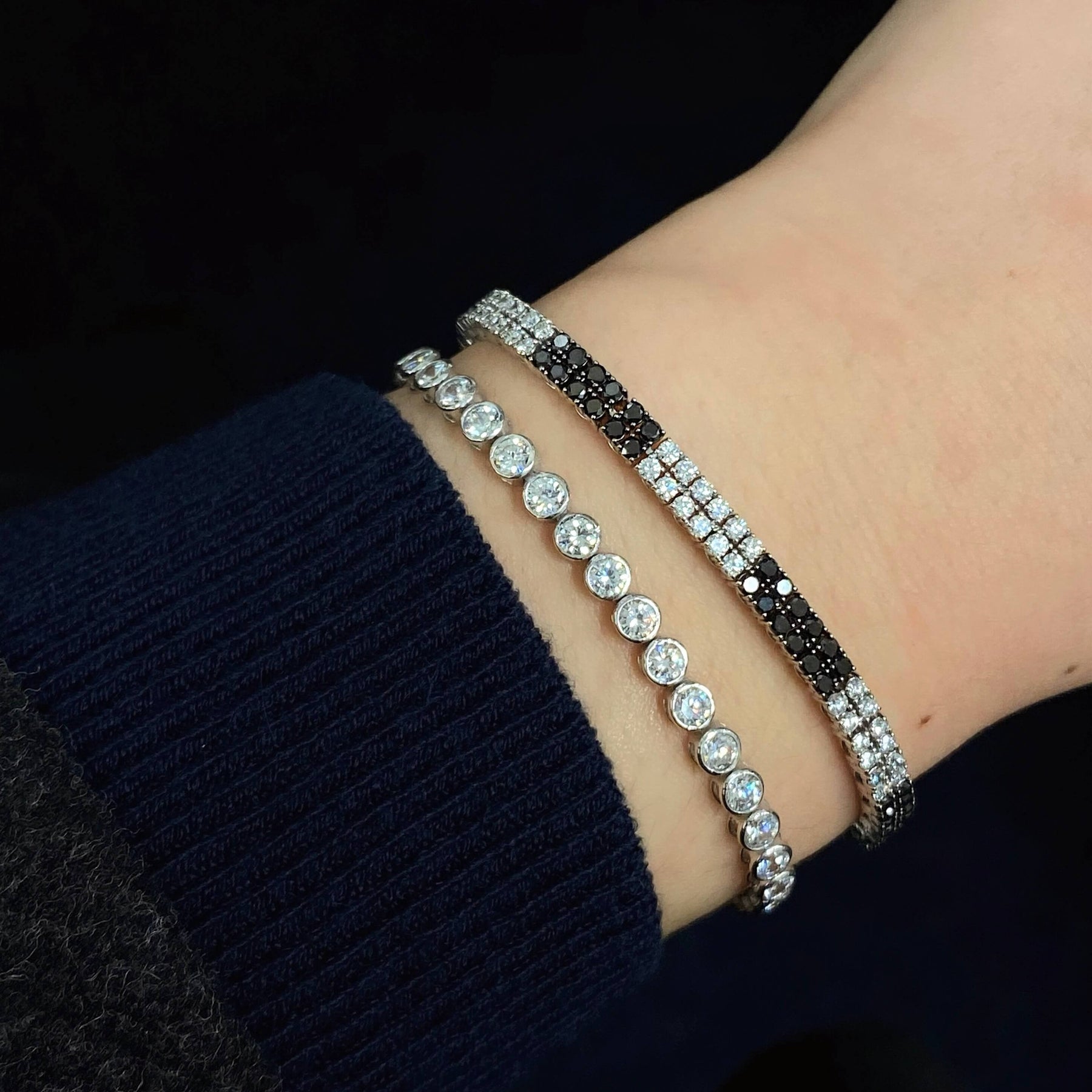 Black and White Diamond Tennis Bracelet
Our black and white lab grown diamond tennis bracelet offers a sophisticated, unique twist on our classic tennis bracelet.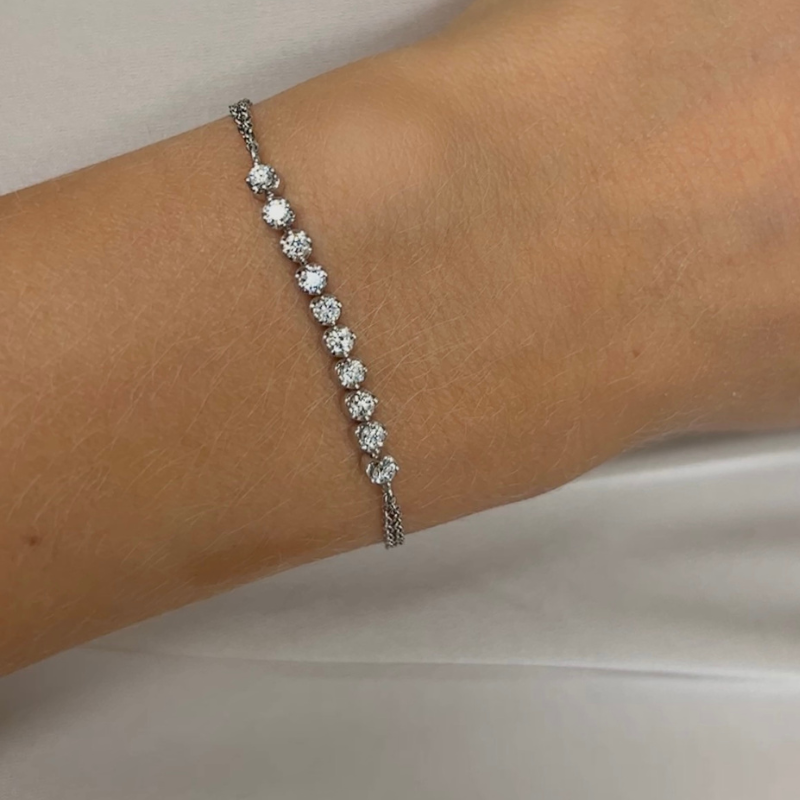 Our 9k Gold Lab Grown Diamond Chain Bracelet is a stunning alternative to a tennis bracelet if you want a more delicate and petite look. 
Whether as a gift for a loved one or a treat for yourself, a tennis bracelet is a classic and elegant choice that adds a touch of luxury and glamour to any outfit.