Top 7 Engagement Ring Trends of 2023
Engagement Ring Trends of 2023
As we're now across the half-way mark of the year - we're taking a look at the top engagement trends of 2023 and what emerging trends we can predict for 2024. So if you're stuck wondering what engagement ring to choose for your partner - or you're deciding what you would like for yourself, then we've got all the answers with our list of what's popular right now!
1. Elongated Diamond Cuts
One of the top engagement ring trends are stunning elongated diamond shapes. The most popular being; oval, pear and emerald cuts. They've risen in popularity over the last year due to their distinctive and elegant appeal - we can't deny it they really are stunning! 
2. Baguette Side Stones:
The baguette style ring is a huge wedding ring trend currently - which has transitioned into an engagement ring trend of 2023 to perfectly match the wedding ring.
Discover our Baguette Side Stone Engagement Ring.

3. Coloured Gemstones:
Many couples are embracing the beauty and uniqueness of coloured lab-grown gemstones for engagement rings. Sapphires and emeralds are popular choices as engagement ring trends of 2023 - as they offer vibrant and eye-catching alternatives to traditional diamond rings. These gemstones can be used as centre stones or incorporated alongside diamonds for a stunning combination.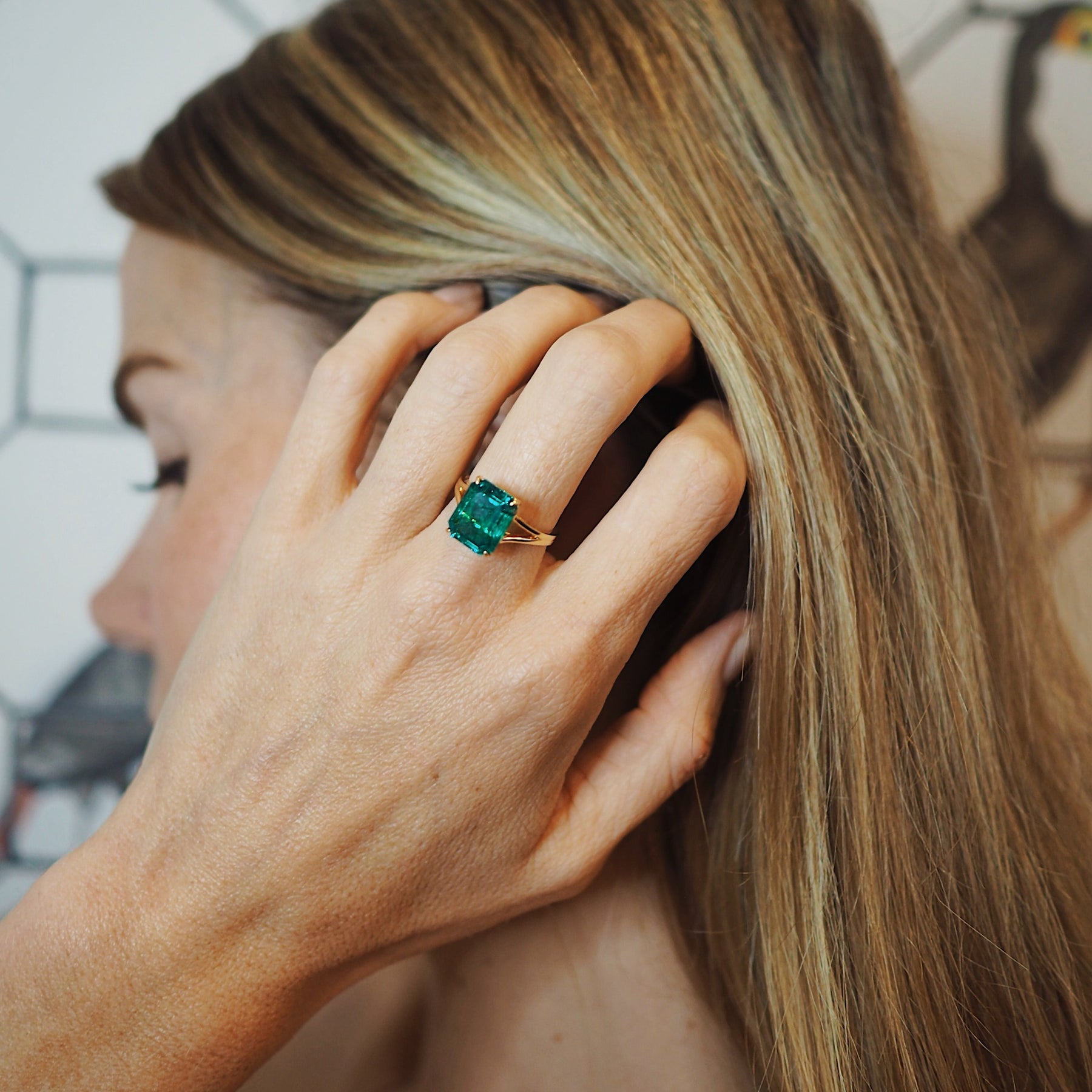 Shop our Lab Grown Emerald Ring.

4. Two Stone Rings:
One of the most stunning engagement ring trends of the year is the two stone engagement ring. It's two diamond stones, typically with different cuts (such as 1 stone as an oval cut and the other angled as a pear cut). The two stone style adds that extra bit of elegance and sparkle to an already beautiful ring. 
Discover our range of two stone engagement rings. 

5. Sustainable and Ethical Choices:
With an increasing focus on sustainability and ethical sourcing, many couples are opting for engagement rings made with recycled metals and conflict-free diamonds or gemstones. Lab-grown diamonds gaining traction due to their eco-friendly and ethical nature (and the fact they are real diamonds and much more affordable than mined!). 
All of our diamonds at Deltora Diamonds are ethical lab grown diamonds - explore our collection of engagement rings. 
6. Yellow Gold
Another engagement ring trend that's been rising over the last couple of years is opting for a yellow gold engagement ring (rather than white gold or silver). This is because yellow gold has increased in popularity and became more fashionable in a lot of women's every day jewellery - so they want to make sure their engagement ring matches (makes sense to us!).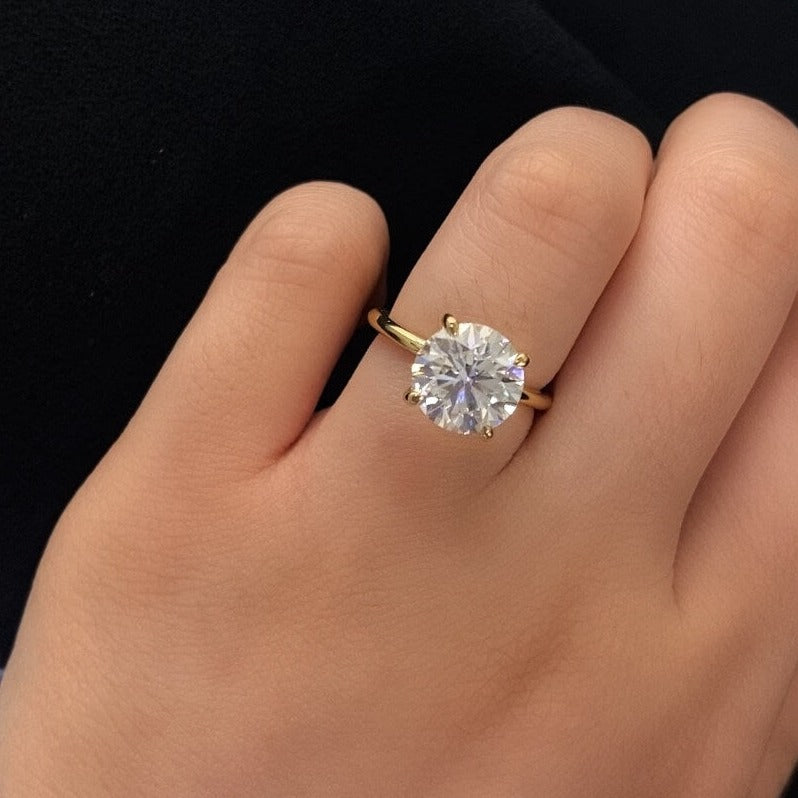 All of our engagement rings come in either yellow gold, white gold, rose gold or platinum.
Enquire with us to create your perfect ring. 
7. Cigar Band Style 
The cigar band engagement ring style has a unique look with a wider gold band than the typical engagement ring you'd normally see. It's risen in popularity and became one of the top engagement ring trends of 2023 due to it's bold look and versatile diamond cut options.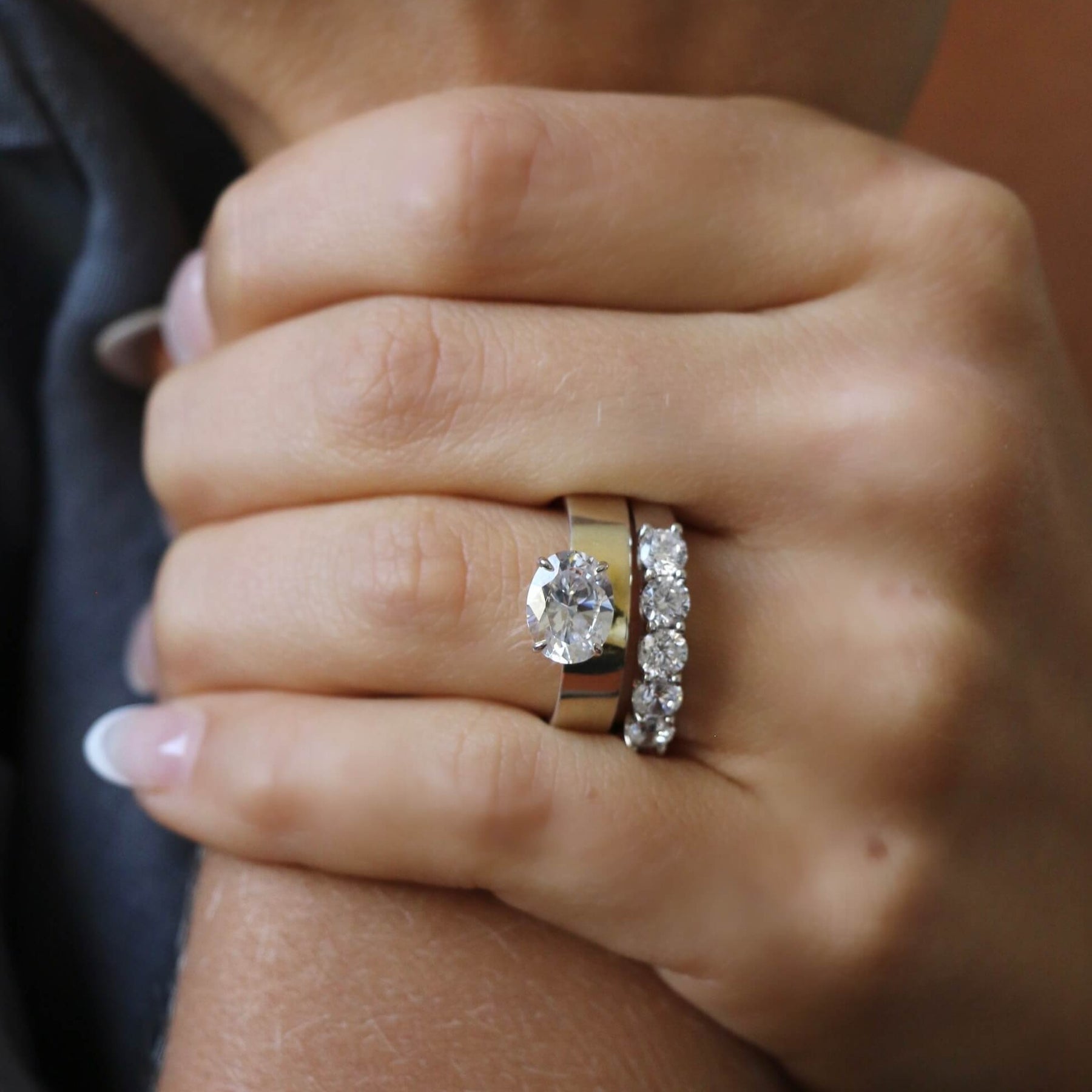 Shop our Cigar Band engagement rings.