The Way We Work
At Deltora Diamonds, every ring is custom made in our Sydney workshop.
Our settings are customised with your preferred diamond shape, carat weight, and precious metal.
Diamonds are selected for you in consultation with your personal diamond concierge. We do not sell diamonds off a list, we stringently assess each and every diamond we select for you and present you with the best options that suit your style and budget.
Our Process
We believe that designing your "lifetime" ring should be as easy as it is enjoyable. Our bespoke process ensures that each step is seamless and most of all an exceptional experience - the way it should be.
To ensure this, you will be introduced to your personal diamond concierge as soon as you get in contact who will be working alongside you throughout your journey with Deltora.
Step 1
Explore Your Options
At your initial consultation we ask a ton of questions and get to understand your lifestyle, budget and vision.

Your ring has to fit with how you live, look, work and feel. Then we workshop ideas, try on settings and get laser-focused on what really speaks to your heart.
Step 2
Personal Diamond Curation
Unlike a typical jeweller, that will show you a computer generated list of diamonds, we utilise our network of diamond growers in order to present you with a personalised diamond curation stringently assessed by our experts. We'll also provide you with a comprehensive diamond education.
Step 3
Handcrafted Just For You
Your ring is one of a kind, each piece is custom made and handcrafted by our master bench-jewellers.
Your Deltora Concierge will provide you with a 3D CAD drawing bringing your design to life and then will oversee the making of your piece, ensuring the highest quality of design and production.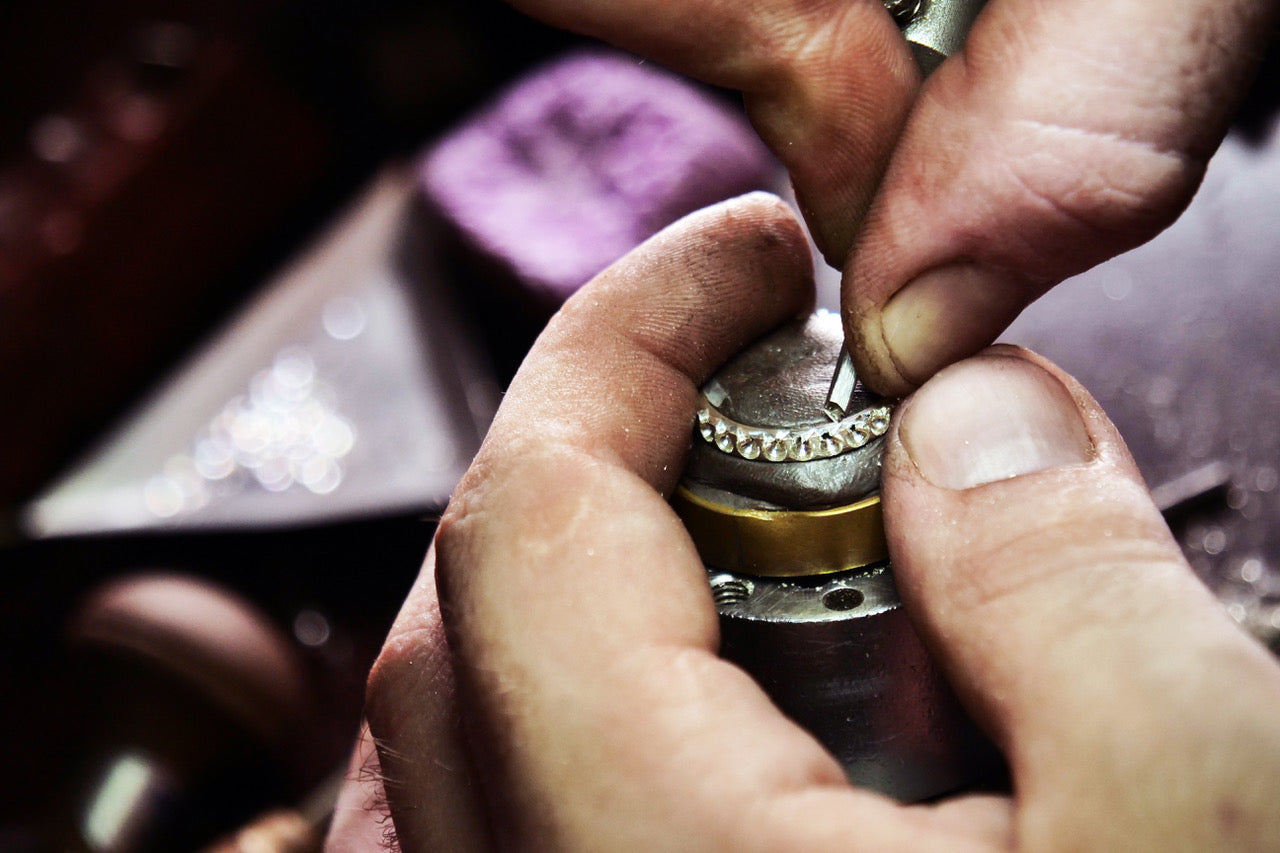 Step 4
Time To Pop The Question
In as little as 3 weeks your ring is with you. We deliver straight to you by secure courier or you can visit us in studio to pick up personally.
Then it's over to you!