The Deltora Difference
We like to do things differently than other diamond wholesalers and jewellery stores and we like it that way.
We won't show you a computer generated list of diamonds and expect you to choose for yourself. Instead, a personally curated diamond selection is made by our team especially for you.
We are all about transparency, education and a great experience.
What we offer: 
- Each piece is hand made by our master bench jewellers
- We only sell premium lab created, sustainable diamonds.
- Our team personally curate a diamond selection for you.
- Studios in Sydney, Melbourne and Brisbane however we have clients from all over the world thanks to the power of Zoom.
- 4-week turnaround from diamond selection to in your hand.
"Melissa and her team, guide and engage each client to make the process a truly enjoyable experience"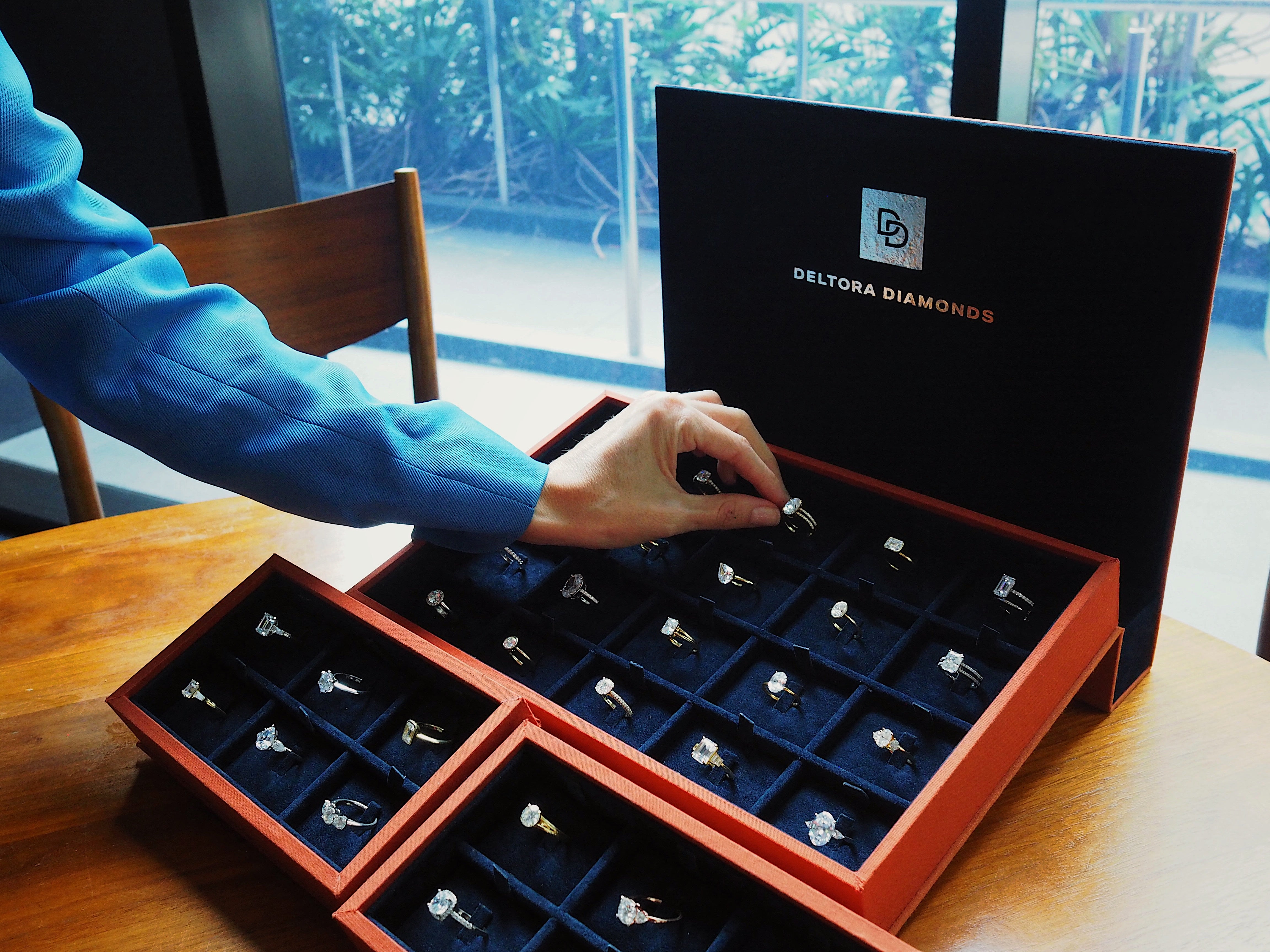 A Curated Showcase
Instead of bombarding you with hundreds of diamonds based upon some basic search criteria and letting you select for yourself, we prefer to curate a collection specially for you with more defined parameters ensuring a premium selection critiqued by our cultured diamond experts. This allows you to get the best diamond in terms of size and quality for your budget.
Quality and Consideration
The best part, our on hand diamond experts stringently assess the diamonds quality ensuring we only present our clients with the best diamonds.
What is unique is the interactive way we present our selection. The first look at your selection will be done via text or email. An interactive selection with video, imagery and certificates that you can view in your own time before chatting with a dedicated team member who will talk you through the selection.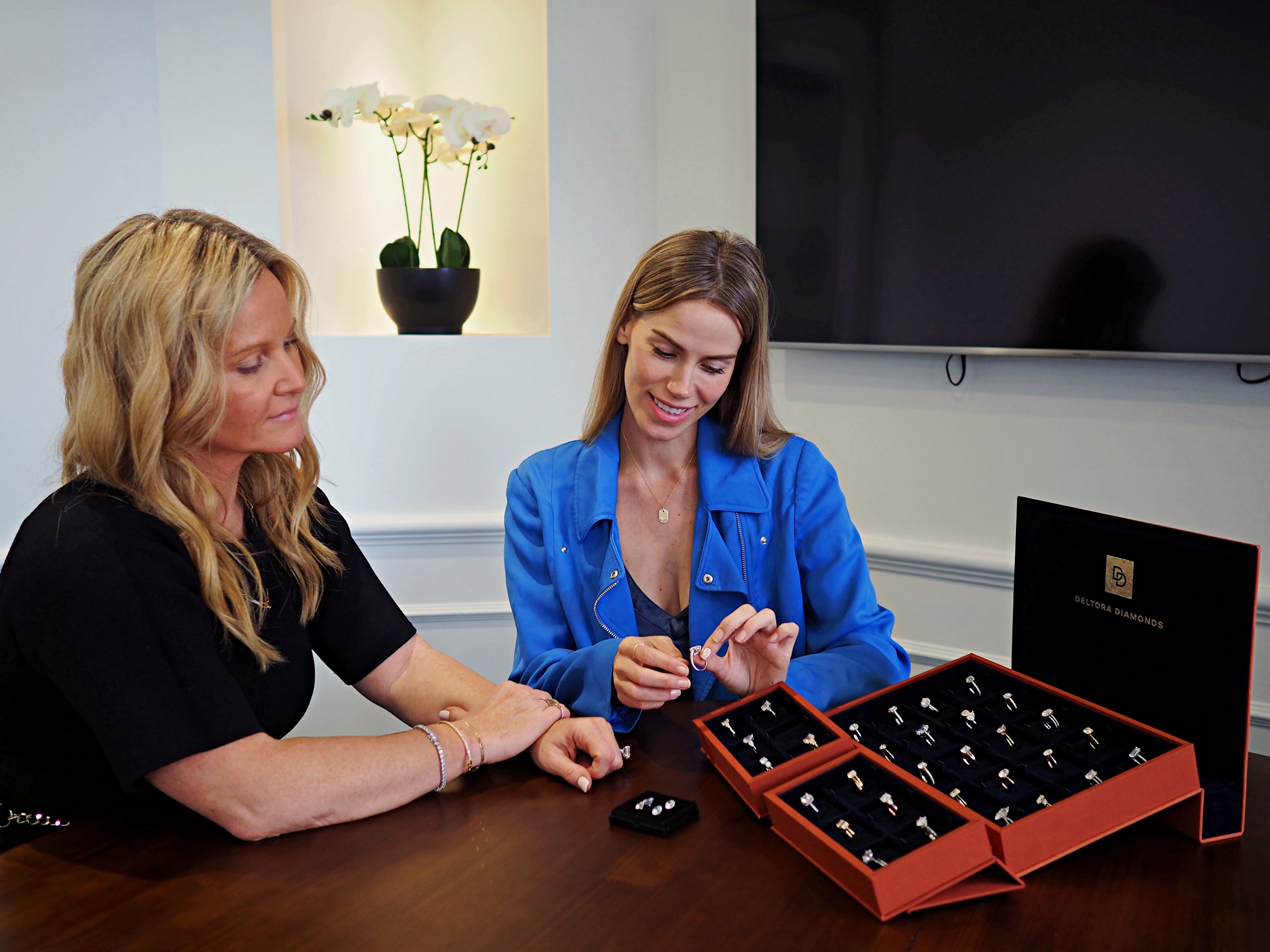 1:1 Experience
Our CEO & Founder Melissa, personally curates your diamond selection, educates you on her selection and the Deltora team will then guide you through your setting selection.
That 1:1 experience is what sets Deltora Diamonds apart and what allows you to truly get the best diamond possible.
Contact us for a visit today
Design a Custom Ring
Have a special piece in mind? Design a one of a kind ring with one of our consultants.
Design A Custom Ring
Contact an Expert
Send a Whatsapp Message or give us a call on +61(2) 9135 2925
Contact Us
Make An Appointment
Come try on settings at any of our showrooms in Sydney, Melbourne or Brisbane and talk to a diamond expert.
Make An Appointment